Gypsies, beer and communism in Bucharest!
Tudor Maxim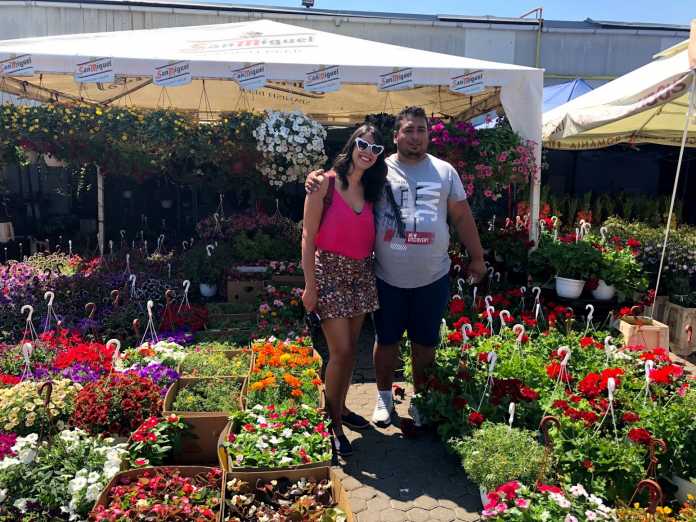 On my second trip to Romania, I had the opportunity to do other tours in Bucharest! This time, I chose some very different tours to explore other areas of this amazing city!
Gypsies in Romania
If there is a cliché about Romania, it is the gypsy: a people so shrouded in mystery and the target of so much prejudice and discrimination. I always wanted to understand a little better the history of this people, their culture and the reasons for their isolation from society. So the Rroma Heritage Tourwas perfect!
Holocaust Memorial, which also honors the Rroma

Seller in the flower market!

Making new friends!

Trying to sell something!

LOL

Bucharest Flower Market!
During the tour we found out where they came from and why they are still segregated from society.We also found one very important thing: we understand that the term gypsy is pejorative and so it is better to use the term "Rroma". We walked through a flower market and understood a little more about this culture!
Bucharest Tours: Craft Beer
And nothing better than enjoying the summer over a beer, right? Even better if you discover craft beers, exactly what I did on this Beer Tour ! We started the tour with a typical salty from Romania, to cover the stomach and then just started drinking! LOL
We started at Fabrica de Bere Buna , Bucharest's first craft brewery, where we could taste 4 different beers (all delicious)! We go to a local-only bar, Dianei 4, which besides the great beer, is beautiful! We ended up in another hipster bar, Curtea Scoalei , where I tasted the great (and fun) Imperial Fuck! LOL
Starting the tour with a snack!

Our tasting!

Beer and Snacks at Dianei 4

Imperial Fuck – Craft Beer

Last stop of the tour!

The decoration of Dianei 4
Visit to a communist apartment
The next day of hangover , we went to visit a communist apartment.Ferestroika is a project where they kept an apartment exactly as it was in the days of the Romanian dictatorship. It's almost like a museum, but much more fun, as you can pull over and interact with everything in the house! As we look at the ancient objects, we find out what life was like during the Communist period, with all its restrictions, dangers and lack of freedom. Super interesting!
The entrance of Ferestroika!

The TV that still works!
I loved doing these Bucharest tours, which run away from the standard circuit! If you want to know more, just enter this post I made with tips of what to do in Bucharest !