Six vintage things to do in Bucharest
Tudor Maxim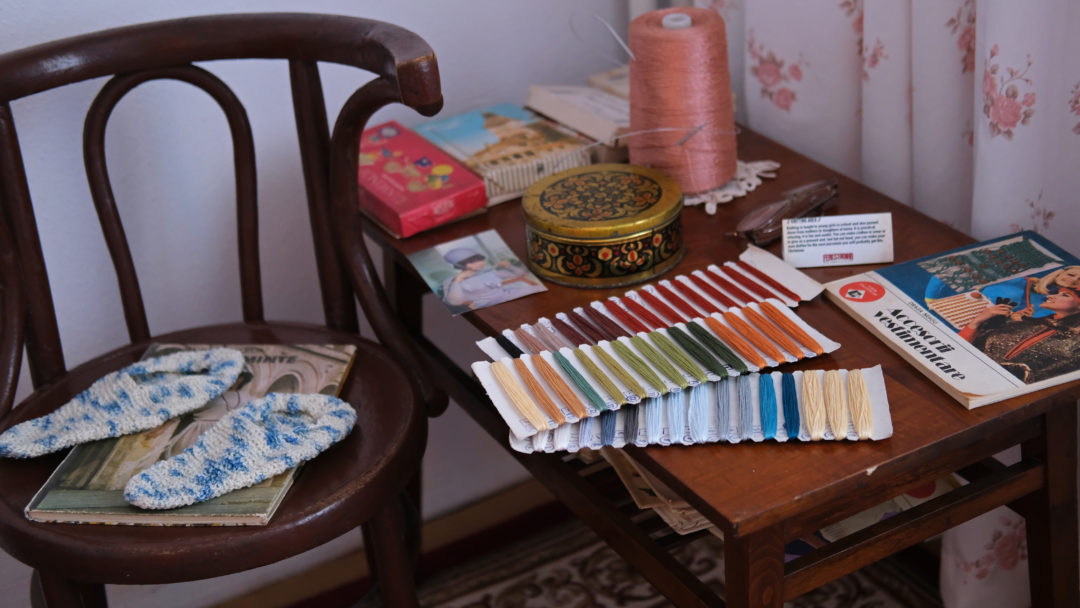 The Paris of the East, they call it Bucharest . A city with a melancholy charm contrasted with a strong vitality. A city that is inevitably vintage because it is rich in history and because that story still everyone remembers it and wants to make it remember if you have the patience and the pleasure of listening. Not just markets, in this case for vintage I mean a real immersion in the past.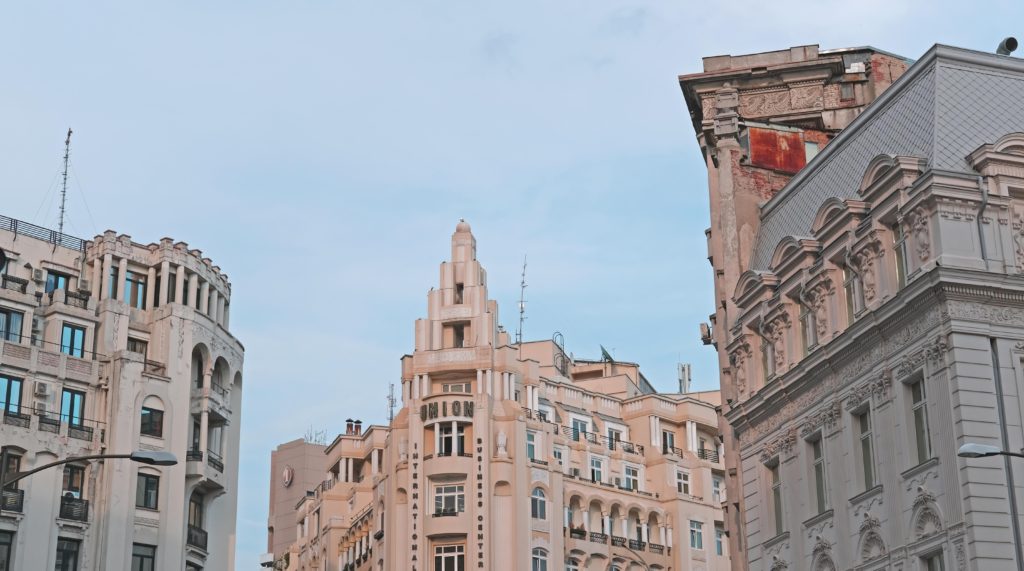 Bucharest struck me and left me with a strong desire to return but in the meantime, thanks to the three days I spent there, I can absolutely recommend some experiences to do and places to visit to experience the more vintage side of the city. I hope you will excuse me and indeed, that you will understand, if alongside "instagrammable" and apparently frivolous places, I approach more committed moments. But, if you will be able to visit this city, you will realize how everything is part of its unique soul, beautiful and nostalgic.
Ferestroika Museum
Spoilero immediately what was my favorite experience in Bucharest: the visit to the museum on Communism " Ferestroika ". "Museum" is definitely a reductive word: it is a real leap into the past through the story of local boys who when Communism ended, probably were in swaddling clothes or were not born yet. These "storytellers" are however protagonists of the story, because they preserve the memory of parents, grandparents and relatives that Communism really lived. They are love and desire for redemption for their country, they have proud and lucid eyes when they tell of the revolution and how the people managed to assert freedom.

The museum consists of an apartment in a condominium of social housing built by the regime. The house is as intact as a time capsule, complete with everyday objects, photographs and personal details. You will be invited to "live in it" and only after a while, with the instructions of the guide, you will understand why it is not simply a house like your grandmother's. The idea is to step into the shoes of those who had to live with the regime, which affected every aspect of people's lives, from television to running water.
The visit to the Ferestroika Museum takes place in small groups, you can book online and the cost is 25 euros.
Monarchy tour
To fully understand a place we visit we should know its history. But this is especially true when a place has a hidden beauty to be discovered. The first day in the city I was catapulted into that story that makes Bucharest so fascinating, taking part in the tour "The Royal Century" organized by Walkabout Free Tour , which, as the name implies, offers these tours for free, maintaining a very high quality level .
The tour, held by a talented guide, told us how the appearance of the city, and of Romania in general , has changed through the reign of four sovereigns. This experience made me passionate about the figures of these four kings, their experience and their country. Immediately from the next day my key to the city was richer and more aware. Highly recommended.
Cărturești Carusel Library
One of the most instagrammable places not only in Bucharest , but I would say of Romania and of all of Europe … In response, and fortunately, it is not one of those places created to become viral on social media, but a location with an ancient and fascinating history . This is a historic 19th century building in the city center. Once renovated, it has become an amazing library that mixes modern design elements and architecture of the past, making this place magical and elegant and perfectly in line with my idea of ​​vintage.
Original name " Chrissoveloni Palace ", built in 1860, was owned by the most powerful banker family in Romania. After the financial crisis of the 1930s, it had been turned into a popular bazaar until the confiscation occurred during the communist regime. After several years and legal quarrels he returned to the possession of the Chrissoveloni family who immediately supported the restoration, transforming it into a place for culture.
Go for markets and small shops, dulcis in fundo
Among the vintage things to do in any city, you can't miss a little shopping. The most fun part is, as I always tell you, to observe and rava. Unfortunately I could not visit the larger flea markets that are a little out of town. I was at Piaicalea Libertății's Sunday market , not very big but maybe I was unlucky with the day. In any case, imagine if I didn't find something and, from a very nice gentleman who spoke perfect Italian, I bought some pins, tin boxes (including a first aid kit that was on the trains of the Romanian railway), and a scientific magazine from the 50s. A few banquets beyond various saucers: 5 pieces for 15 lei.

I would like to point out, however, a couple of clothing stores: Consignatia 7 Vintage Shop , where I found some interesting pieces and Check Vintage , specializing in denim and signatures. In the city center there is also a market that is always open inside where some hand-made artists are exhibited and, in the main hall, sellers of objects and antiques. It's called Bazar . Come here for: magazines, ceramics, pins and stamps, silverware. Prices a bit high, but worth a trip to the location and to take pictures of the objects.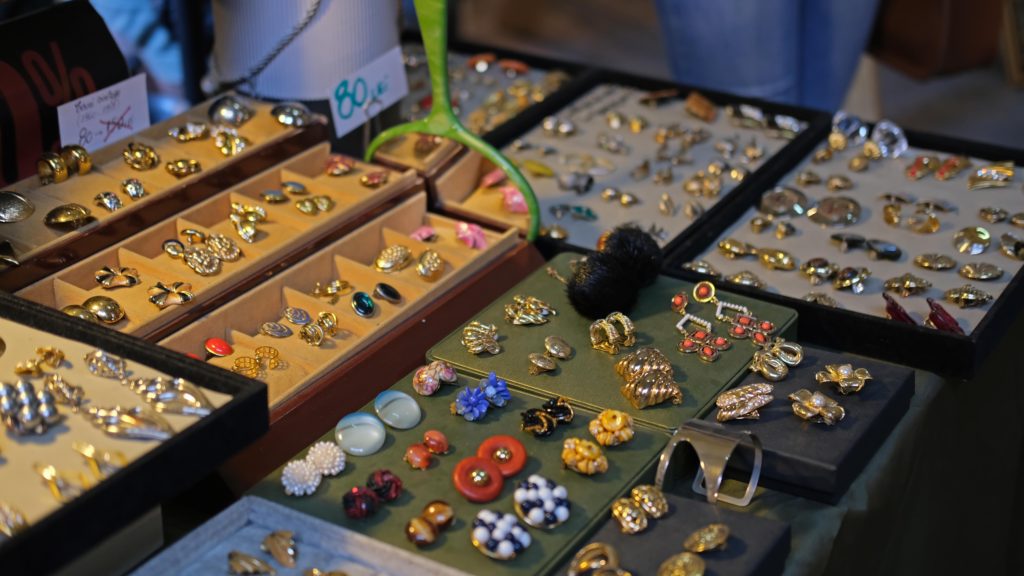 Off topic: in Timisoara instead, a big and rich flea market
Search for unusual angles and details from the past
Bucharest is full of sights and interesting places to discover. Unfortunately in reality they are to be restored to their former glory, but this does not prevent our vintage lovers from going to the bottom and finding goodies. Don't stop at appearances. An old building can be a theater of ancient splendor. A strange building is the nation's first skyscraper, a bridge in a park or a tree can have their story. I won't be the one to tell you about it, to leave you the beauty of the journey.
Just an example? The sign of a hat shop that turned out to be a historic craftsman. Where is it? Inside a courtyard of what used to be an old hotel, then transformed into a brothel using the balconies as "windows." our imagination and curiosity.
A place with a vintage mood
Bucharest's nightlife and culinary offerings are truly amazing. Lots of places with a youthful and pleasant atmosphere, with attention to detail, furnished and decorated with that vintage taste that we love so much. Among the various ones, I would like to point out one in particular, the Nomad Skybar , right in the city center, ideal both for dining and for having a drink in an environment halfway between inside and outside. The restaurant is on two levels: a large room with tables and relaxation nooks where I literally went crazy for their upholstery and details … and a panoramic terrace upstairs. What are we eating? Non-trivial delicacies, sandwiches, meat-based dishes and fantastic ribs in front of which I have lost all composure.
All the photographs in this article were taken with the new Fujifilm xt30 and are without filters